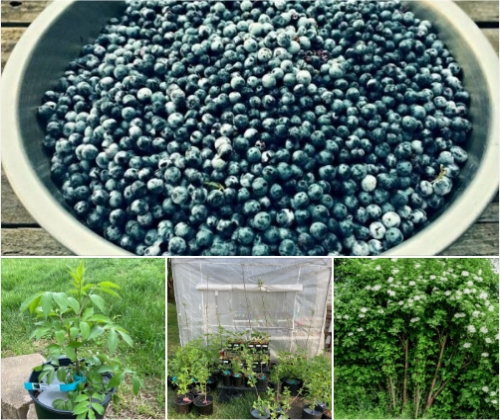 Elderberry
Elderberries are great for making juice for improving healthy immunity.
Pollination:
Self-pollinating
Scientific Name:
Sambucus canadensis (common)
Elderberries produce dark purple berry clusters in August, when the large clusters of white flowers in June and July turn into berries. The berries are used for many things, including making juice to help your immune system fight through the cold and flu season. They prefer moist areas but are quite tolerant of a wide range of soils in full to partial sun. Typically growing up to 10 feet tall Elderberries spread to form a thicket, and for this reason are often planted in settings where they can both spread out and be cut back for easy access like along a shed or fence. The suckers can be pruned to control spreading.