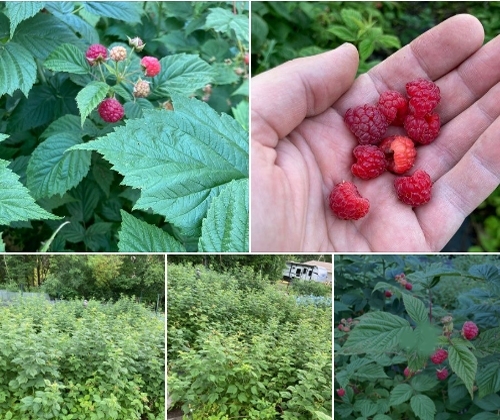 Raspberry (Heritage)
Our Raspberries are very hardy in cold climates and produce a big harvest.
Pollination:
Self-pollinating
Scientific Name:
Rubus idaeus 'Heritage'
Heritage Raspberry produce a continuous harvest of juicy red berries. They product a medium crop in midsummer and a heavy crop lasting from August till frost. They will thrive in most soil types and are hardy in very cold climates. Easy to maintain, we cut the canes down every other year and new canes grow back the next year. Resistant to most raspberry diseases and self-pollinating. Canes grow about 6 feet tall and droop over when full of berries for easy picking. These delicious raspberries are great eating fresh from the garden as well as canned or frozen.